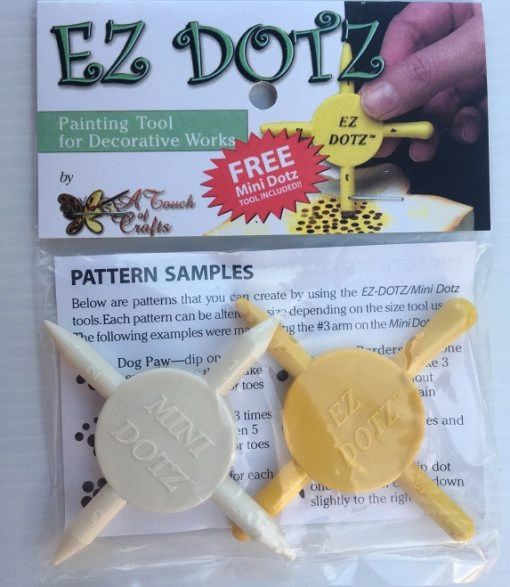 EZ Dotz Painting Tool
EZ Dotz Painting tool for decorative works
EZ Dotz make it easy to make perfect polka dots every time! Fun for kids and adults to use!

Each package comes with a yellow EZ Dots wheel and white Mini Dotz wheel.
simply dip one end of the EZ Dotz wheel into paint and dab to create perfect dots. Make concentric dots by layering different sized dots. Use creatively to make borders, fish bubbles, or accent the ends of letters!
Featured Products